Where to Stay and Eat!
If we come down to explore where do you suggest we spend the night?
One suggestion is to find a bed and breakfast through https://www.bedandbreakfast.com/eastern-shore-virginia.html. When you decide what kind of property interests you the most and in what area, I will be happy to recommend a place. Here are a few suggestions. Remember, the Eastern Shore is 70 miles long, and it could take some time to see all the homes and land for sale you want, so plan on spending some time here on the shore.
In Jamesville try Http://tiny.cc/baytop it's a waterfront VRBO that's a treat!
ONANCOCK:
Maurice (757 387 4889 call for reservations) 4 charming rooms to rent for out of town guests or locals wanting a get away. Also a fine Fusion restaurant https://www.facebook.com/MauriceFusion/
Charlotte Hotel and Restaurant (757 787 7400) http://www.thecharlottehotel.com/ Individually designed rooms in the heart of Onancock.
76 Market Street
Bed and Breakfast (757 787 3521)
Colonial Manor Inn (757 787 3521)
The Inn at Onancock (757 789 7711)
https://www.innatonancock.com/
ONLEY:
Comfort Inn (757 787 7787)
EXMORE:
Best Western (757 442 7378)
Holiday Inn Express (757 442 5522)
Hampton Inn & Suites (757 442 7722)

WACHAPREAGUE
Wachapreague Inn (757 787 2105) www.WachapreagueInn.com
CAPE CHARLES:
Hotel Cape Charles (757 695 3854) 135 Mason Avenue A new boutique hotel, 22 rooms https://www.hotelcapecharles.com/
The Northampton Hotel (757 695 3750) 1 Mason Avenue A retro chic beach hotel
https://thenorthampton.com/

CAPEVILLE:
Best Western Sunset Beach Resort near Cape Charles (1 800 359 4827)
http://www.sunsetbeachva.com/accommodations
CHINCOTEAGUE
Chincoteague Inn (756 336 6415) www.ChincoteagueInn.com
Comfort Suites (757 336 3700) www.ChincoteagueComfortSuites.com
Hampton Inn & Suites (757 336 1616) www.HamptonInnChincoteague.com
Refuge Inn (757 336 5511) www.RefugeInn.com
Rodeway Inn (757 336 6565) http://www.islandrodewayinn.com/
Sea Shell Motel & Cottages (757 336 6589) www.Chincoteague.com/seashell
Snug Harbor Marina & Hotel (757 336 6176)
Waterside Inn (757 336 3434) www.WatersideMotorInn.com

Are there any good restaurants?

Along the length of the Eastern Shore, there are the usual fast food restaurants, including McDonald's, Wendy's, Hardee's, and Subway. But whether you live here, or are just on vacation, we urge you to support our fine local restaurants.
CHINCOTEAGUE and ASSATEAGUE:
Wonderful beaches and tea at Miss Molly's (757 336 6686). https://missmollys-inn.com/
AJ's On the Creek (757 336 5888) is a local favorite. http://www.ajsotc.com/
The Island Creamery is a tradition, offering great homemade ice cream. www.islandcreamery.net
Bill's Prime Seafood and Steaks offers fresh fish and prime rib. www.billsseafoodrestaurant.com
Lido's Pizza (757 336 6597) A DC and Baltimore favorite, with unique crust.

Saigon Village (757 336 7299)
ONANCOCK:
Maurice (757 387 4889 call for reservations) Fun Fine Fusion restaurant, using top quality local ingredients for a creative and changing menu incorporating styles and flavors from all over the globe.
Charlotte Hotel and Restaurant
(757 787 7400) at 7 North Street offers a fine dining experience and has been rated one of the Top 20 restaurants in all of Hampton Roads by Hampton Roads Magazine. Expensive. If you are here for just one night, this is the place to go! Open Wednesday-Saturday 5-9 PM, Sunday 4-8pm
http://www.thecharlottehotel.com/
Janet's Onancock General Store (757 787 9495) Located just north of Charlotte's on North Street, this small restaurant serves breakfast and lunch in a casual and friendly atmosphere.
Da Vinci's Italian Kitchen (757 302 6100) at 46 King Street offers the finest Italian food and pizza in a beautiful post and beam dining room. Closed on Mondays, open Tuesday & Wednesday 4-8, 12-8 Thursday-Saturday, and 3-8 on Sundays. Check out a 3D virtual tour of the restaurant: https://my.matterport.com/show/?m=8JPY19vTzsi&utm_source=4
The Blarney Stone (757 302 0300) on 10 North Street is our Irish pub with lots of beers on tap and music on weekends. Open 11am-11 Tuesdays-Saturdays, 11-8 Sundays, closed Mondays www.blarneystonepubonancock.com

Bizotto's Restaurant (757 787 3103) 41 Market Street has a limited menu of very good food. Bizotto's is also an art gallery, and includes some of owner Miguel Bizotto's own leather purses. www.bizzottos.esva.net
Mallard's at Hopkins (757 787 8558) 2 Market Street, is down at the town wharf and has casual food on the water. Music on weekends and an outside seating area. Dock your boat and mingle. www.mallardsllc.com Open daily 11:30 am - 9pm.

The Inn and Garden Café (757 787 8850) 145 Market Street, call for hours. www.theinnandgardencafe.com
Happy Buffet (757 789 3888) 25345 Lankford Highway, open 11am-10pm daily, Mongolian BBQ, Sushi & Chinese Cuisine.
Herbal Instincts (757 787 7071) at 141 Market Street, is one stop shopping for organic food, and offers a wide variety of specialties. Chris has a small farmer's market every Saturday in the summer of home grown vegetables and herbs, home made treats and fresh flowers from local gardens. https://chesapeake-herb-farm.business.site/
ONLEY:

Panzotti's Pizza And Waffles (757 787 7688) 25363 Lankford Highway, in the shopping center. Open 10am-10pm daily
China Chefs Restaurant (757 787 8913) 4 Corner Plaza, 25312 Lankford Highway Chinese Food
Dragon House Restaurant (757 789 7779) 25086 Lankford Highway, Chinese
Crossroads Coffee Shop (757 787 1800) 25514 E Main St, Offering a lunch menu and housed in a renovated bank building from 1904, Crossroads has quickly become a local favorite. Open Tuesdays-Saturdays from 8-3 and Sundays from 10-3. Get a panini!


TANGIER:
Ferry to Tangier leaving Onancock at 10 each day and returning at 3. Eat at Hilda Crockett's (757 891 2331) and take a golf cart tour of the island, including the beach. Warning---dry island.
Larraine's Seafood Restaurant (757 891 2225) With local seafood and a full menu, the favorite remains the crab cakes.
Fisherman's Corner Restaurant (757 891 2900)
Waterfront Restaurant (757 891 2248)
Double Six (757 891 2410)
WACHAPREAGUE:
Island House (757 787 4242) 17 Atlantic Avenue, for its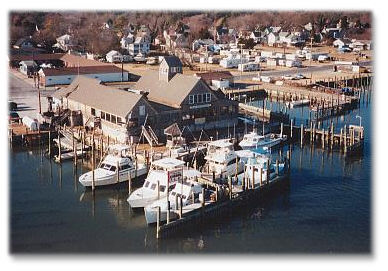 great deck where they serve hard shells; also be sure to watch the charter boats come in and weigh their catches. AND…..great place to rent a boat and go out to the barrier islands for a picnic---no dogs allowed though. Open Daily www.islandhouserestaurant.com
PARKSLEY:
Club Car Cafe (757 665 7822) 18479 Dunne Avenue, A local family restaurant styled to celebrate the town's long connection to the railroad. Open 7am-8Pm, Monday-Saturday
BELLE HAVEN:
El Maguey (757 442 2900) 26838 Lankford Highway, This Mexican restaurant is right on Route 13 in Belle Haven. Open daily, 11am-8pm, Sunday, 12pm-8pm
EXMORE:
Rancho Relaxo (757 656 4225) Located at 3312 Main Street, Rancho Relaxo has a stylish, small dining room and delicious american food with some fusion. Good vegetarian options, best fries around.

The Exmore Diner (757 442 2313) 4264 Main Street on Business 13. Opens at 5am and closes at 8pm. Breakfast all day. A local experience.
Sunrise Pizzeria Family Restaurant (757 442 4007) 4140 Lankford Highway, Open 10am-11pm daily
NASSAWADOX:
The Great Machipongo Clam Shack (757 442 3800) 6468 Lankford Highway, run by local waterman for great fresh seafood and lunches to go. www.thegreatmachipongoclamshack.com
Little Italy (757 442 7831) 10227 Rogers Drive, A long time local favorite, homemade sauces and pizza brings the flavor of Italy to the Shore. Open 9am-9pm daily
MACHIPONGO:
Machipongo Trading Company (757 678 0005) 13037 Lankford Highway, serving Eastern Shore roasted coffee and great sandwiches, along with Island Creamery ice cream. http://www.esvamtc.com/
EASTVILLE:
Yuk Yuk & Joe's (757 678 7870) 15717 Courthouse Road, A long time established local favorite, serving basic burgers, pizza, and seafood.
CHERITON:
THE LOCAL in downtown Cheriton serves breakfast and lunch with a menu that changes weekly. Chef Jason Van Marter sources local foods and has an adventurous menu than is worth a stop. (757 607 2035) 21229 North Bayside Road, Cheriton, VA 23316
CAPE CHARLES:
Deadrise Pies (757 331 6232) 425 Mason Ave, The very best in Pizzas, Deadrise also offers small and large plates and salads. Tuesday-Thursday 4-9, Friday 4-10, Saturday 1130-10, Sunday 1130-8, closed Mondays https://www.deadrisepies.com/

The Bakery on Mason (757 331 4777) 236 Mason Ave, Sandwiches made on country-style rustic breads 8:30-2:30 closed on Wednesdays
Ambrogia Caffe & Enoteca (757 695-3049) 321 Mason Ave 10-3, 5-9 Closed Mondays, Arguably the best dining experience on the Eastern Shore - Authentic Italian https://www.ambrogiacc.com

Hook-U-Up Gourmet (757 331 2275) 227 Mason Avenue, Bistro Dining, Tuesday-Friday 11-5, Saturday 11-till, closed Sundays
The Oyster Farm at Kings Creek (757 331 8660) 500 Marina Village Circle is a new restaurant located at the Bay Creek Marina. Great view of the Chesapeake Bay. Great Sunday brunch. Great music on weekends. www.TheOysterFarmAtKingsCreek.com
Within Bay Creek, overlooking the 9th hole of the Arnold Palmer golf course, is Coach House Tavern at Bay Creek (757 331 8631). 1 Club House Way, Enjoy lunch or a drink before, after or during your game. Enter through the main gate at Bay Creek. Open 7am-8pm Sunday-Thursday, 7am-9pm, Friday and Saturday, www.baycreekresort.com/dining/cht.asp
Cape Charles Coffee House (757 331 1880) 241 Mason Avenue, serving breakfast and lunch are all beloved. www.capecharlescoffeehouse.com
Kelly's Gingernut Pub (757 331 3222) 133 Mason Avenue, 11:30am-11:30p, Sunday-Thursday, 11:30am-2am Friday and Saturday, offering local seafood and burgers in a 100 year old bank building. https://www.kellysgingernut.com/

The Shanty (747 659 3853) 33 Marina Road, You can come by boat or car to this harbor side restaurant offering fresh caught seafood and waterside dining. Open 11:30 am -10:00pm daily, closed during winter. https://www.shantyseafood.com/
The Local Cape Charles (757 695 0018) Variety of packaged foods for breakfast and lunch then a small plate fusion sushi concept for dinner. Where Food and Art collide. https://www.facebook.com/followthefoodcc/
CAPEVILLE:
Stingray's (757 331 1541) 26507 Lankford Highway, is just a truck stop but a legend all its own. Try the flounder stuffed with crab. www.cape-center.com
Jackspot at Sunset Beach Resort
http://www.sunsetbeachva.com/jackspot-menu